The HRSG Team has been hard at work and we're excited to share some highly anticipated improvements to CompetencyCore. Let's get started.

A new look for jobs!



A streamlined experience helps you build job descriptions faster and easier. We've redesigned our job editor, condensed the page length, and introduced a toolbar so you can focus on job requirements.
Building a job description is more fluid as you can quickly add content with less scrolling, and fewer clicks. You'll still find separate categories for competencies, responsibilities, etc., but they now feel part of one cohesive document.
We've also clarified the Job Layout (now called Job Template) with direct links to access and manage job levels, job types, and other features in Administration.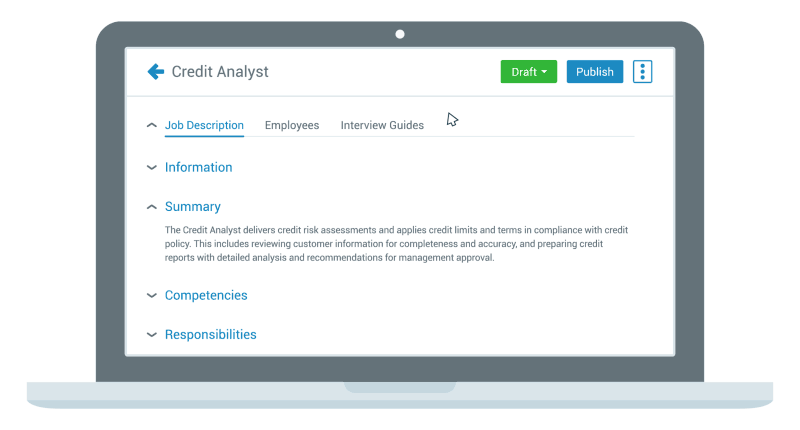 Introducing: AI-Powered Responsibility Suggestions & Knowledge Suggestions



Our AI tool continues to advance, helping you to build jobs with confidence. We've added suggestions for knowledge in addition to competencies and responsibilities. These suggestions are based on a job's title, just like with responsibilities, and are gathered from our AI's analysis of millions of jobs.
We've displayed suggestions side-by-side with the job you're editing so you can compare what's already added, helping you to build jobs faster.
More customization options



Jobs are more customizable than ever, with the ability to rename library types.
For example, you might want a "Tasks" category instead of "Responsibilities" or "Skills" instead of "Knowledge". You can rename any of our library types (except competencies), so your job descriptions reflect the terminology used within your organization.
And we've added new features to keep your jobs compliant: a sign-off section for printed jobs and a legal disclaimer that you can customize. This flexibility makes it easy to align your CompetencyCore job descriptions with your HR goals.
A simpler way to manage users

We've combined users and positions on one page so you can manage your organization more efficiently.
Everything in one place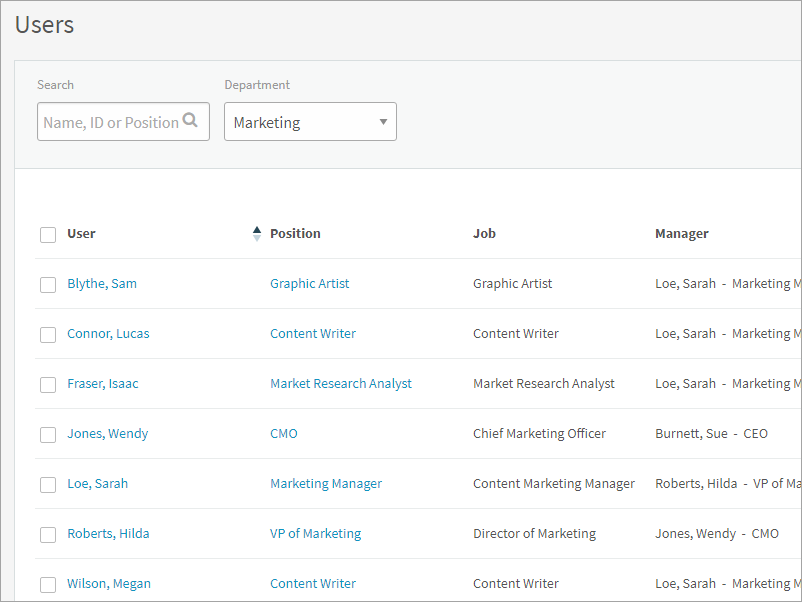 Account details are displayed on a full page instead of a side panel so you can focus on managing a user's information.
From this page, you can change a user's position, associate a job description, and set up reporting relationships so there's no back and forth when you're building out the hierarchy in your organization. (The Positions page still displays a read-only tree view of positions.)
Clear workflows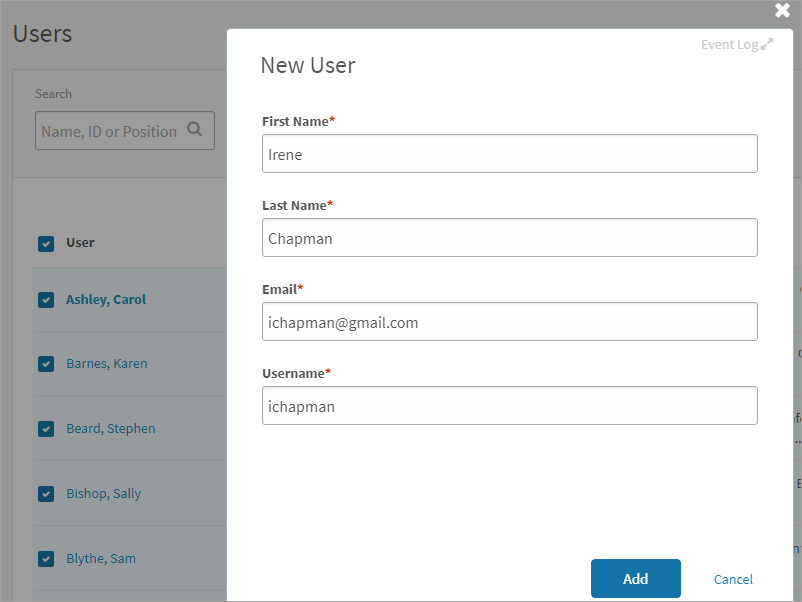 Based on client feedback, new users are now automatically enabled, and first/last names are easier to edit. We've also clarified creation workflows on all Org Management pages with simple steps and clearly labeled action buttons, so you know what information you need to provide.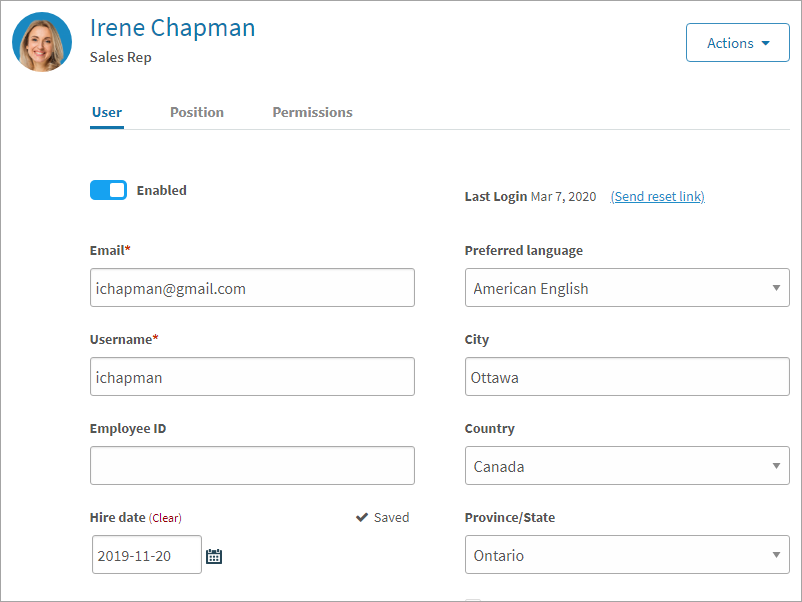 More bulk actions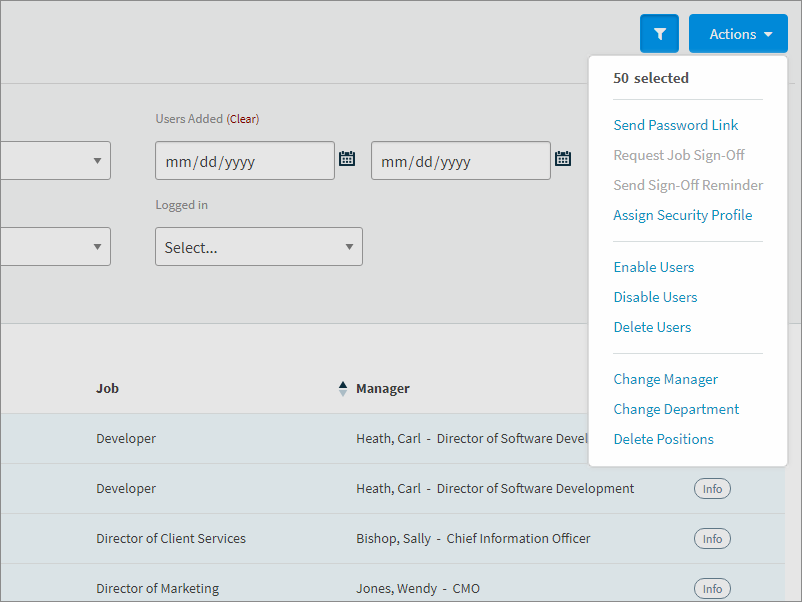 We've introduced new bulk actions and filters. You can now assign a security profile to users or positions in bulk, which is a great time saver when you're adjusting permissions for employees.
You can also change the manager of multiple employees at once. Users and positions are selectable across multiple pages, making bulk actions more efficient.
For more information on CompetencyCore, including updates and resources, get your free demo today check out our help center.